---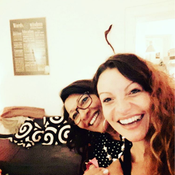 ---

---
---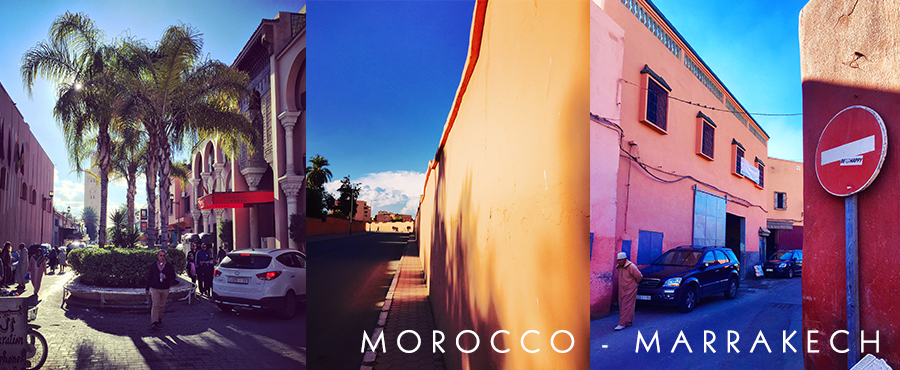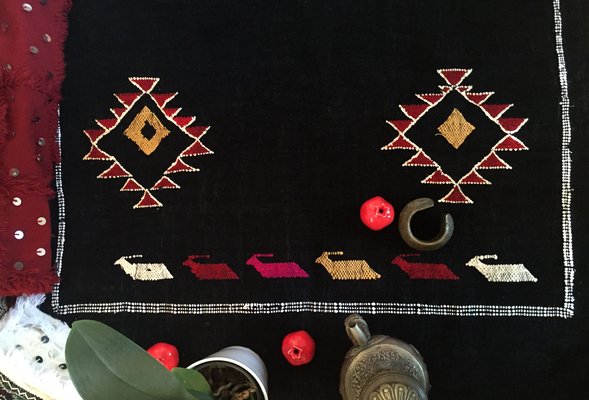 Aus Marokko haben wir unsere wunderschönen Berberteppiche und Kissenbezüge mitgebracht. In Marrakesch haben wir eine Familie aus Kalaa de Sraghna kennengelernt, was ca 100 km von Marrakesh entfernt liegt. Die Frauen der Familie stellen in eigener Produktion in tagelanger Handarbeit diese Meisterstücke der Handwerkskunst her. Alle unsere Berberteppiche sind Einzelstücke und von bester Qualität. Die Produktion eines mittelgroßen Teppichs dauert ca 1-1,5 Wochen da es nicht möglich ist länger als 3 stunden am Tag an einem Teppich zu sitzen da die Augen sonst darunter leiden.
5 Teile unserer Auswahl sind aus Kaktusseide, auch Sabra genannt. Sabra, eine pflanzliche Faser wird von der Aloe Vera Pflanze gewonnen und besitzt die gleichen Materialeigenschaften wie Seide. Die restlichen Teile unserer Kilimkollektion sind aus hochwertiger Kamelwollen und Schafwolle.
From Morocco -Marrakech we brought our beautiful berberrugs and pillowcases. In Marrakesh we met a family from Kalaa de Sraghna, which is about 100 km away from Marrakech. The women of the family - which are originally Berberwomen from the region of Atlas Mountains - are producing in  in-house production these high quality unique pieces. It takes about 1- 2 weeks to produce one middle size rug as it´s only possible to work on it about 3 hours a day cause of health reasons. Some of our rugs are made of Sabra. The Sabra is a vegetable fiber derived from Aloe Vera and is also called "cactus silk" cause the appearance and touch is like silk. The other pieces are made of camelwool and sheepwool.
---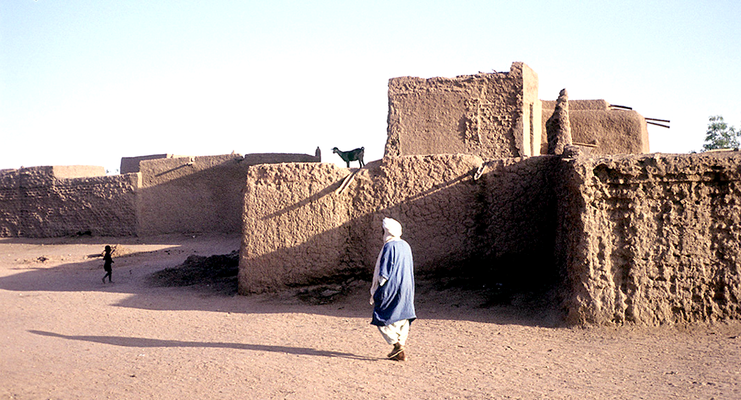 Mali - der Binnenstaat in Westafrika ist mit rund 14,5 Millionen Bewohnern- ist im Bereich Kunst und Handwerk vor allem für sein Tuareg, Bakalit aber auch für die Wieder- und Weiterverarbeitung von Industrieabfall zu Schmuck bekannt.  Die Tuareg sind ein Nomadenvolk welche jahrhundertelang in den heutigen Staaten Mali, Algerien, Niger, Libyen und Burkina Faso lebten. Aus Mali beziehen wir handgefertigte lange Ketten und Ohrringe aus Tuareg Silber und Bronze, Bakelitketten (Kunststoff) sowie bunte Armreifen, die aus dem Plastik alter Reissäcke von Hand gefertigt wurden.
Mali - the landlocked country in Westafrica with a population of about 14,5 milion is known in the sector of crafts and arts for the tuareg work, bakelite and also for upcycled (out of industry waste like plastic ricebags ) jewelry. The Tuareg are a nomadic tribe which used to live for centuries in the today States Mali, Algeria, Niger, Lybia and Burina Faso. From Mali we provide handmade long necklaces made of tuareg silver and bronce,bakelite-necklaces as well as colorful bracelets made out of upcycled plastic waste.
---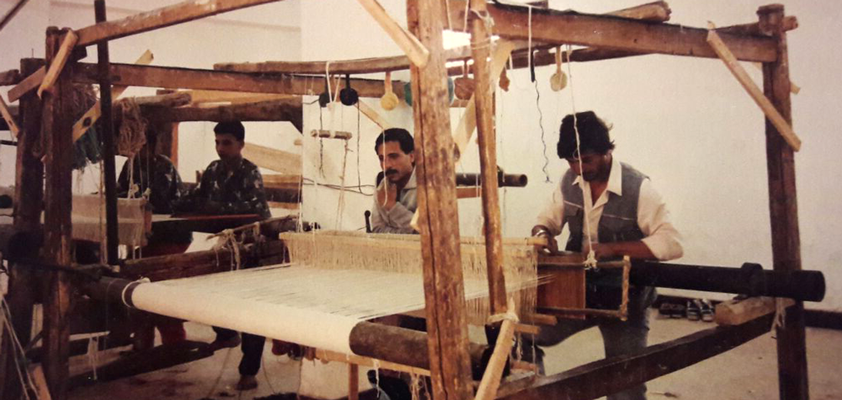 Aus Ägypten beziehen wir von einer kulturellen Vereinigung zur Erhaltung & Pflege der ägyptischen Handwerkskunst & Kultur . Diese Kooperation arbeitet mit 28 kreativen Gruppen, die im ganzen Land verteilt sind zusammen und jeweils auf das traditionelle Handwerk  ihres Gebietes spezialisiert sind .
Our Partner in Egypt is a culturell collective working for the promotion of egypts heritage. They are combining handicrafts and creative products represented by a  group of leading Egyptian designers and entrepreneurs from 28 creative clusters and 10 governorates.
---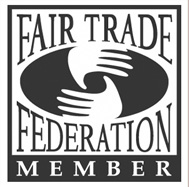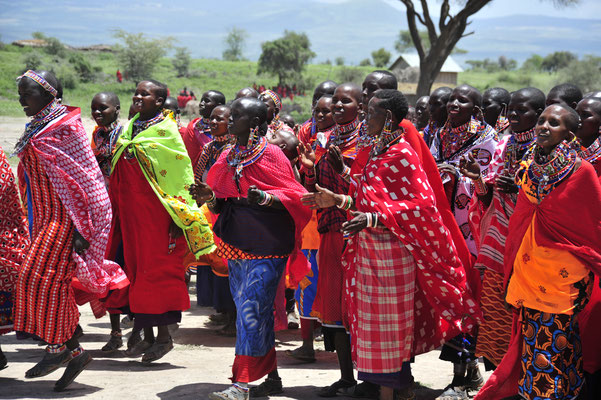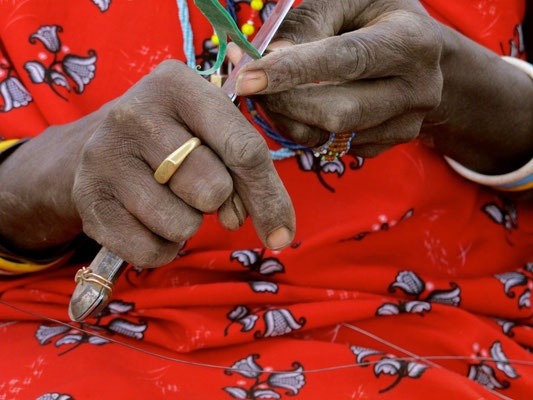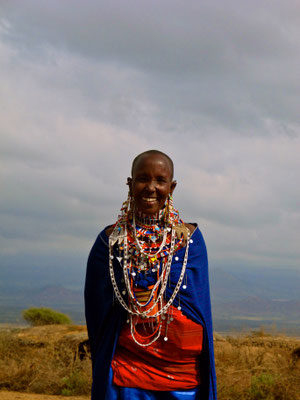 Unsere Partner in Afrika - Kenia sind  Fair Trade Federation Member. Beads of Esiteti ist eine Kooperative von über 275 Maasai Frauen, die am Fuße des Mount Kilimanjaro im Amboseli National Park leben.
Wir möchten etwas dazu beitragen einen internationalen Markt für diesen wunderschöne, traditionsreiche Perlenarbeit - dem Maasai Schmuck - zu schaffen, um deren Kultur zu bewahren und ein nachhaltiges Einkommen für die Stammescommunity der Esiteti zu sichern und beziehen daher unseren Maasai Schmuck von der Gemeinschaft der Beads of Esiteti.
The collective in Africa Kenia - where we get our beautiful maasai jewelry from - is a cooperation of about 275 maasai women, which are situated at the foot of mount Kilimanjaro at Amboseli national park.
We want to support the international trade of this tribal, colorful, beautiful & fine beadswork and help support the cultural heritage to provide a static income for the tribe of Esiteti.
---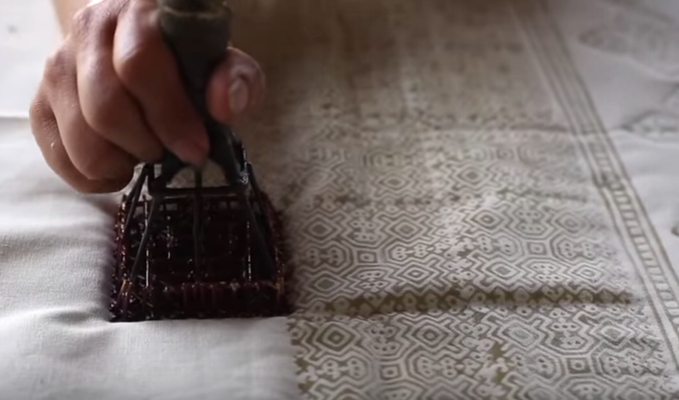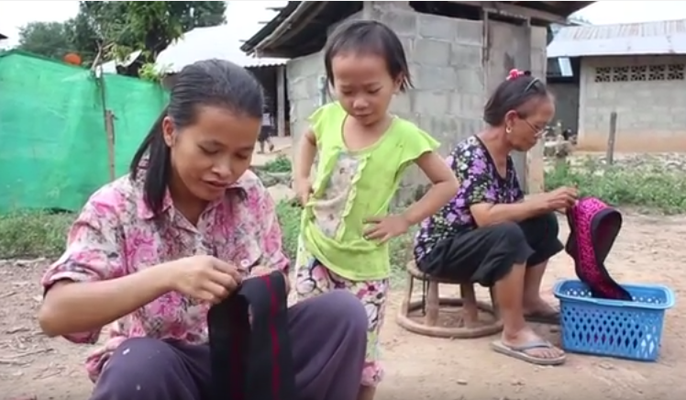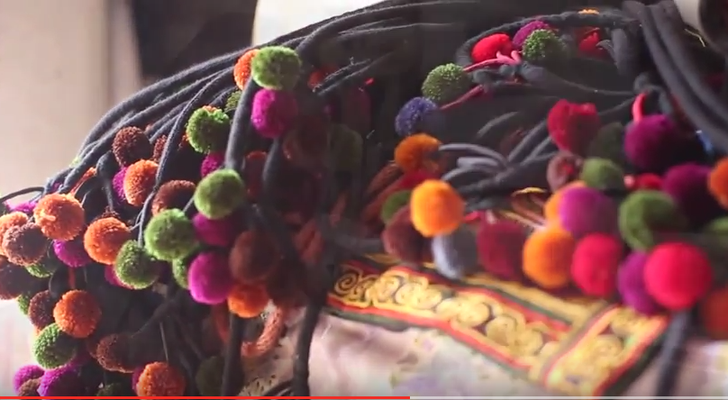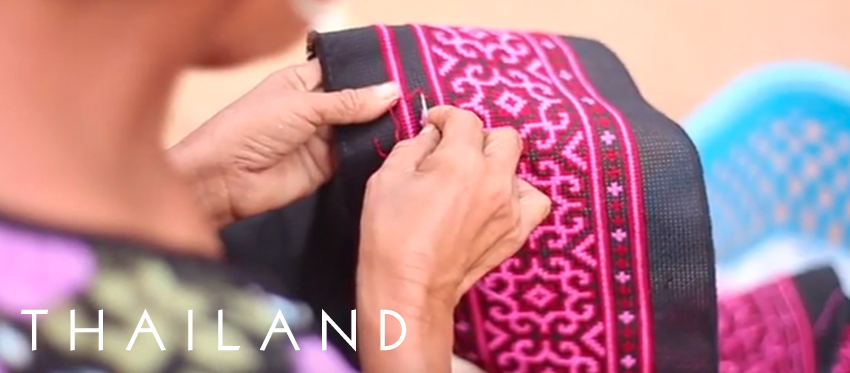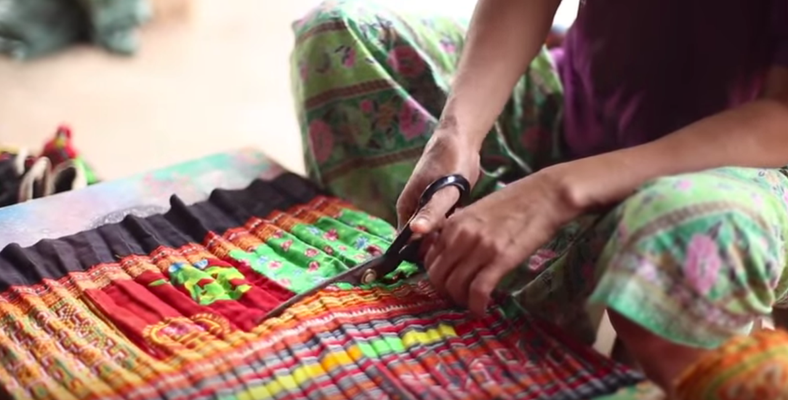 Unsere Thailand- Kollektion stammt aus den Bergregionen im Norden Thailands, wo sich ein großer Teil der HMONG tribes niedergelassen hat. Alle Hmong inspirierten Produkte unserer Thailand Kollektion beziehen wir von unserem Thailändischen Fair Trade Partner der mit einer Kollektive von ca. 100 Frauen zusammenarbeitet.
All Bags, jewerly & Accessoires from our partner in Thailand are made in the Northern Region of the country, where a big part of the Hmong tribes settled and are situated now.All our products are made of the colorful and upcycled vintage fabrics, the hmong tribes brought to the country. The collective is working with about 100 Women - most of the products are handmade.
---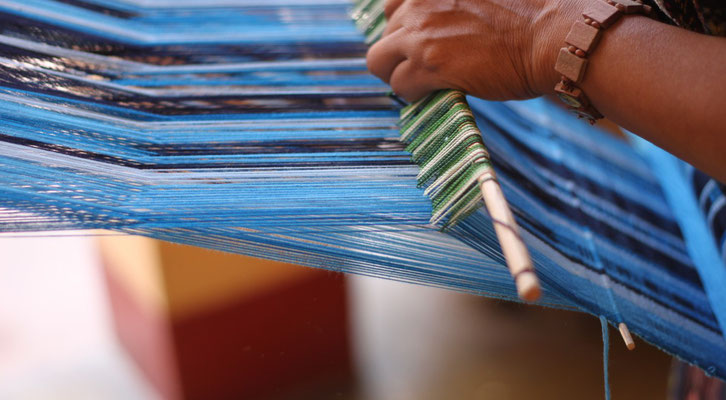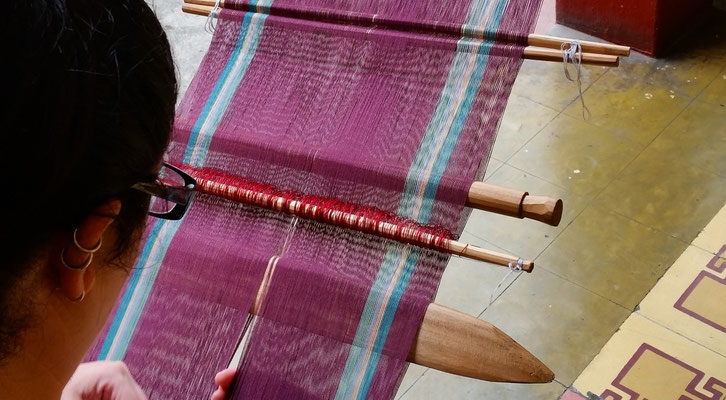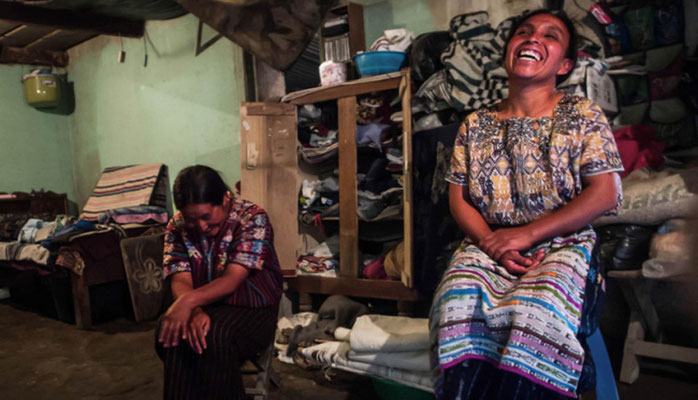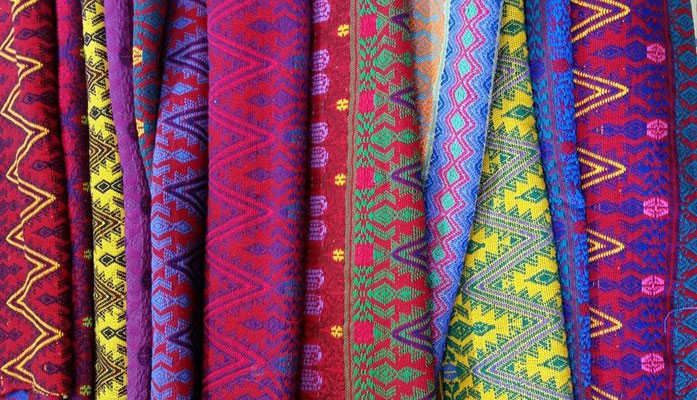 Unsere hochwertigen Textilien aus Guatemala stammen aus einer Kollektive, bestehende aus insgesamt 400 Frauen, die komplett selbständig ( 100% worker owned) ihr Unternehmen führen . Die Kollektive, die sich aus 17 Webereien zusammensetzt sitz im westlichen Hochland Guatemalas. Hier werden nach alter Maya Tradition aus recycelten Stoffen ( den huipiles - die typischen traditionellen gautemaltekische Blusen)  unsere einzigartigen Taschen und Beutel gewebt. Jedes Teil ein coco colectivo Unikat! <3
Our textiles from Guatemala are made by womencollectives and is a 100% worker-owned women's weaving cooperative in Guatemala. They produce high-quality clothes, accessories and homeware, using traditional Mayan weaving techniques. Each piece of our guatemala collection is unique cause each one is handmade out of upcycled fabrics.
---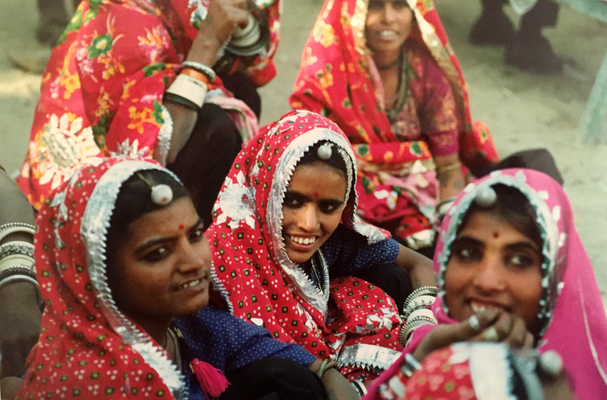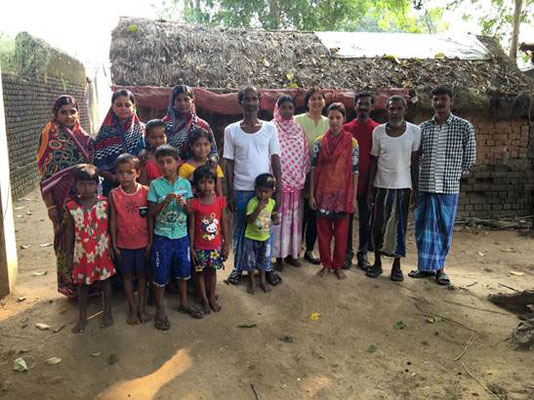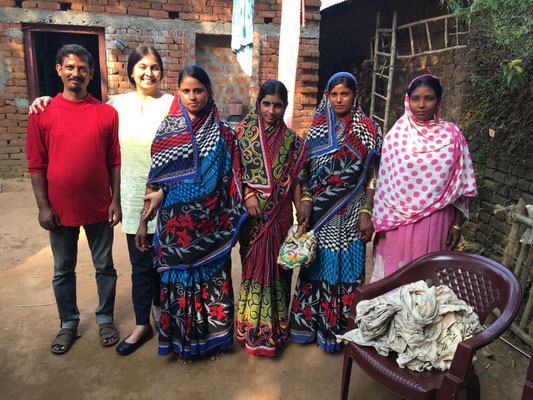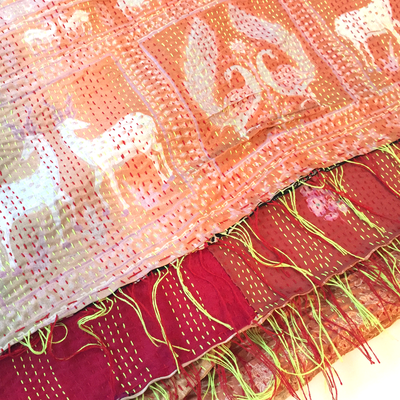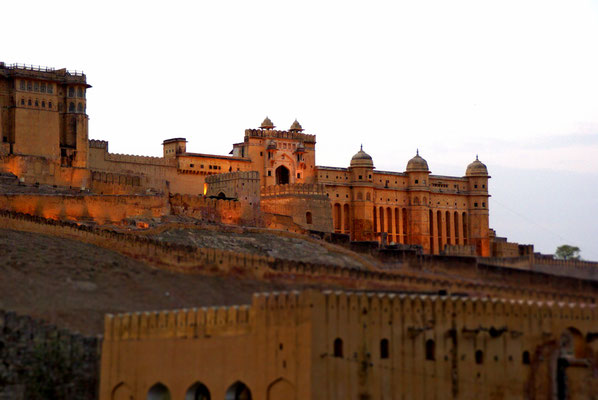 In Indien arbeiten wir mit kleinen fiar geführten Familienunternehmen zusammen. Von den Arbeitsbedingungen und den Arbeitsverhältnissen haben wir uns selber überzeugt und reisen immer wieder gerne vor allem nach Rajashtan um unsere Partner vor Ort zu besuchen. Unsere begehrten BANJARA Bags und Clutches stammen aus den Staaten Rajasthan und Gujarat in Indien, wo sie aus alten Stoffen und Decken in Handarbeit von den Kuchi Handwerkern gefertigt werden. Die kunstvollen Stickereien die unsere Produkte auszeichnen sind bekannt als "Mochi Bharat".  Jedes Teil unserer Indien Vintage Kollektion wurde in Handarbeit hergestellt und ist absolut einzigartig- ein coco colectivo UNIKAT! <3
Unsere Kantha Stoffe / Schals, die von einer Handwerksfamilie in Odisha hergestellt werden können wir wirklich als kleine Kunstwerke bezeichnen. Jeder der handbestickten Seidenstoffe ist ein Einzelstück. Jedes Teil wurde aus 2 handgewebten Seidenstoffen "wendbar" - eine Seite als Patchwork , bestehend aus alten Saristoffen - zusammengenäht und "Kantha" - bestickt.  Traditionell wurden die Patchwork Kantha Stoffe als "Beschützer" verwendet. Man sagte alte Stoffe und ihre Geschichte bieten Schutz für Babys und kleine Kinder oder für ältere Menschen.

In India we work together with different small family businesses. We travelled to india many times and carefully selected the businesses we are working together with. Most important was that they stick to fair working conditions,have fair wages and - for sure!! and most important that there is no child labour going on. We found some very reliable and extremly good working partners which provide - besides being very nice to work with - high quality traditional work & great unique products . Our BANJARA BAGS and Clutches are handmade in Rajasthan and the Gujarat area in India - where blankets, Saris and other fabrics are handmade by the " Kuchi "- craftsmen. The artistic embroydery, which is so special about our products are known as "Mochi Bharat".  Each piece of our India Bags Collection is handmade and absolutly unique!
Our silk scarves "DEER" are made in Rajasthan, our doublesided Silkscarves are made by a small collective in the Kashmir region and our beautiful und very special Kantha fabrics are delivered from a artisan family , living in West Bengal.
---

Aus Nepal beziehen wir hochwertige 100%ige Kaschmirschals. Die kleine Produktion mit der wir zusammenarbeiten, sitzt im Distrikt Lalipur, Bagmati und ist spezialisiert in die Produktion von hochwertigen Kaschmir Produkten. Diese luxuriöse, weiche und superfeine  Textilfaser wir von den Capra Hicus  - Kaschmir Ziegen, die im Himalaya Gebirge leben gewonnen.
Our supersoft cashmere scarfs are made in Nepal where our Partner - located in District Lalipur, Bagmati is specialized in the production of chasmere products. Cashmere is a collection of those luxuriously soft, strong and superfine fibers shed by Cashmere goats (Capra Hicus) living in the Himalayas.
---
Adelheid und Claudia Zähle
München • Berlin